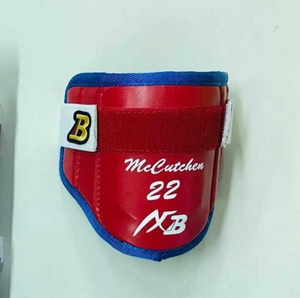 Belgard Baseball USA
Andrew McCutchen Model
Sale price Price $69.99 Regular price
The price includes tax.
Andrew McCutchen elbow guard is available. If you would like to put name and number, visit the custom order page.
https://forms.gle/Vr43pk218wSgGSy87
Q&A
What is the difference between the XB logo and the B logo?
The XB logo is a high-performance item that is aimed at fixing the body balance that is necessary for several activities and raising the physical and motion functions. XB will enhance your athletic performance. A lot of MLB players have felt the effects.
The B logo is the normal gear.